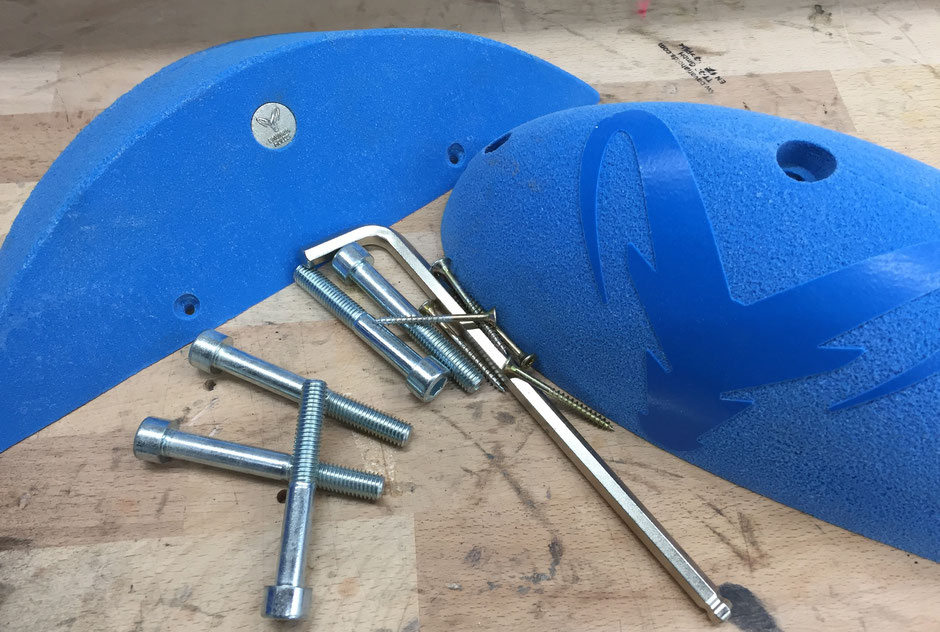 BAVARIAHOLDS climbing holds do not only meet the German DIN EN 12572 2 standards, but even surpass them by far. Our climbing holds are highly unbreakable and particularly durable.  

For correct and safe use, please consider the following points. If there are any questions, we will be happy to answer them. 
---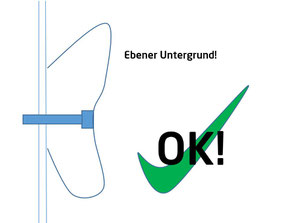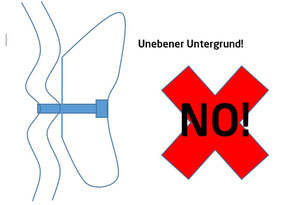 Install the climbing holds on even surface only
---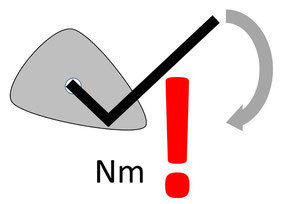 Observe maximum torque values.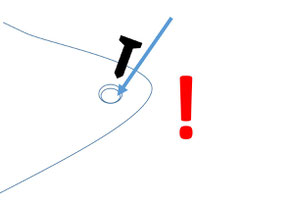 Use all drywall screw holes.
---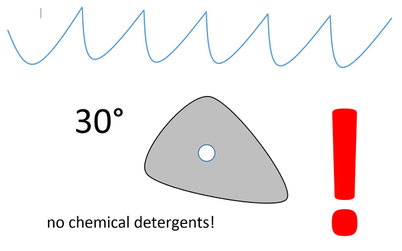 Just wash with water. Do not use chemical detergents!
Max. 30°C
---
Climbing holds should be mounted by skilled and experienced staff only!
Our climbing holds must only be mounted on climbing walls corresponding to the German standard DIN EN 12-572-1.
BAVARIAHOLDS climbing holds must be mounted and fastened with M10 cylinder head screws. The right screw length depends on the wall thickness of the climbing wall where the holds shall be mounted. Please take care that the fastening screws are clean, unless the service life of climbing holds may be decreased.

Fasten the screws with a hex key. We explicitly advise against the use of an impact drilling machine.
The surface of the climbing wall onto which the climbing hold shall be mounted has to be absolutely even and plane. If climbing holds are mounted onto uneven surfaces, strains may occur and damage the climbing holds. Consequently, the climbing hold may become useless and there is an increased risk for the installer to get hurt when mounting the climbing holds.
If the climbing hold has an additional drywall screw borehole, please use this one, too.

Big hollow back climbing holds have to be fastened with at least two screws.
Klettergriffe sollten ausschließlich von sachkundigem und erfahrenem Personal befestigt werden!
Die Kletterwände, an die unsere Griffe montiert werden sollen müssen der DIN EN 12-572-1 entsprechen.
BAVARIAHOLDS Klettergriffe müssen mit M10 Zylinderkopfschrauben montiert und befestigt werden. Für die richtige Wahl der Schraubenlänge muss die Wandstärke der Kletterwand, an der die Griffe montiert werden, berücksichtigt werden. Bei der Verwendung der Befestigungsschrauben muss darauf geachtet werden, dass diese nicht verschmutzt sind, da dies unter Umständen die Nutzungsdauer der Griffe beeinträchtigen kann.
Für die Montage sollte ein Inbusschlüssel verwendet werden. Von der Verwendung einer Schlagbohrmaschine (Schlagschrauber) raten wir ausdrücklich ab.
Die Oberfläche der Kletterwand, auf der der Griff angebracht wird, muss eben und plan sein. Bei der Verwendung von Klettergriffen auf unebenen Oberflächen kann es zu Spannungen im Griff kommen, die diesen schädigen können. Dadurch kann der Griff unbrauchbar werden und es besteht beim Anbringen der Klettergriffe ein erhöhtes Verletzungsrisiko für den Monteur.
Besitzt der Klettergriff eine zusätzliche Spax-Bohrung, so muss diese verwendet werden.
Große Hollowback Griffe müssen immer mit mindestens zwei Schrauben befestigt werden.
If the screws of the climbing hold are tightened too much during assembly or the climbing hold was mounted on an uneven surface, a cracking noise may occur. In this case, this climbing hold must be immediately replaced and not be mounted under any circumstances!

When mounting the fastening screws, the following torques must not be exceeded:
Drywall climbing holds/steps; hold size XS:

10 Nm
Climbing hold size S

25 Nm

Climbing hold size

M

35 Nm

Climbing hold size

L

35 Nm

Climbing hold size

XL

45 Nm

Climbing hold size

XXL

45 Nm

Climbing hold size

GIGA

45 Nm

Climbing hold size

MEGA

45 Nm
 VOLUMES

 45 Nm
If there are drywall screw boreholes in addition to the fastening screw bores, drywall screws have to be mounted, too, as they effectively prevent the hold from getting twisted. Above mentioned torque values for the M10 hexagon socket screws must be observed. The maximum torque for the additional drywall screws is 10 Nm. When exceeding the given torque values, occurring strains may damage the climbing hold.
Due to use or temperature variations, the climbing holds may get loose. For this reason, please check the fastening of climbing holds at regular intervals, and, if necessary, retighten the screws according to above torque values.

BAVARIAHOLDS recommends to visually check the climbing holds for damages at regular intervals. If above fastening recommendations are not observed, the climbing holds might be damaged. These damages may not always be visible. With first signs of damage (e. g. fine hairline cracks), BAVARIAHOLDS climbing holds must be replaced immediately.

If climbing holds had been installed incorrectly (on uneven surface) or if any damages occurred for other reasons, they should be removed immediately. In no case, damaged or broken climbing holds must be used further or repaired. They have to be replaced.
After long use, dirt, sweat and skin remainders will accumulate on the climbing holds. For this reason, we recommend to regularly clean the holds with a brush and water or vinegar, without using any chemical detergents.
We take back all old and damaged BAVARIAHOLDS climbing holds for free and recycle them.